Monstersold.com is a service offering free advertising across many categories and brings a slightly different way for small businesses. This is a young project starting in the United States and South Asia – actually in as Free classified ads in Thailand. If you have your own website or just occasionally sell online, you might be interested.
The main benefit is the ability to create your own online store, where you have your ads in one place. The store is public and has a specific address. It is a simplified e-shop, currently, without the possibility of direct purchase – it contains a contact form. Indeed, it's a simple effective solution substitute an e-shop. An ideal choice for small businesses.
If you are someone who wants to sell individually – new or used goods, or a merchant who wants to sell their goods online, Monstersold with free advertising is the ideal choice for you.
Public album application
The role of the public album on the Monstermon portal is to display graphic attachments to the detail of the advertisement.
First, it was necessary to create a modified version of the widgets, because it contains only some functions for displaying the attached photos of an advert. Everything composed into the final script.
The source code of the widget is, of course, part of a single resulting javascript includes all website controls, which ensures that the page loads quickly. The design of widgets is user friendly and fully responsive.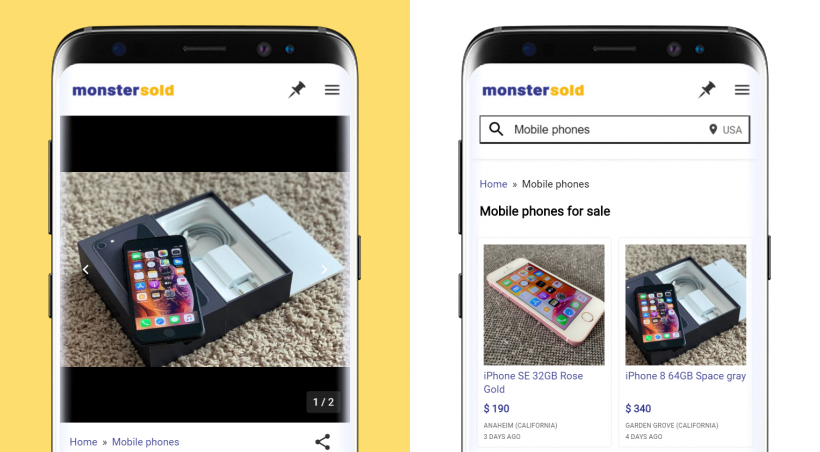 On the right is a list of free ads. Every store has the same visual style. On the left is the detail of the advertisement for Monstersold with powerful Public album widget.
If you also have a page where you use the plugin for selling and you want to share, write in the comments.